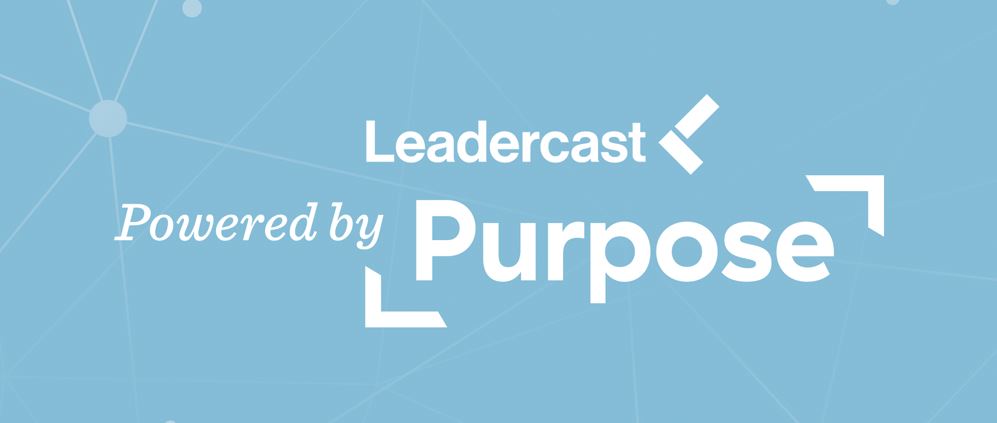 Leadercast
The University of Mississippi is happy to be a host site of the annual Leadercast conference. Leadercast exists to positively change the way the world thinks about leadership through speakers and presentations by some of the worlds top tier leaders. Leadercast strives to serve individuals and organizations across all sectors who want to become intentional about raising their standard of leadership. Join us to expand your understanding of what it means to be a leader worth following. Explore their site here.
Leadercast :
Purpose is what defines, drives, and empowers leaders. Are you powered by purpose? Attend Leadercast to learn how purpose motivates teams to build stronger organizations, and inspires individuals to lead with intention. Hear from world-class speakers and connect with leaders like you who are actively striving to raise their standard of leadership.
$85 for UM employees. As you register, your department will be asked to provide a cost center to cover the cost of materials. Breakfast and lunch are provided.
https://hr.olemiss.edu/development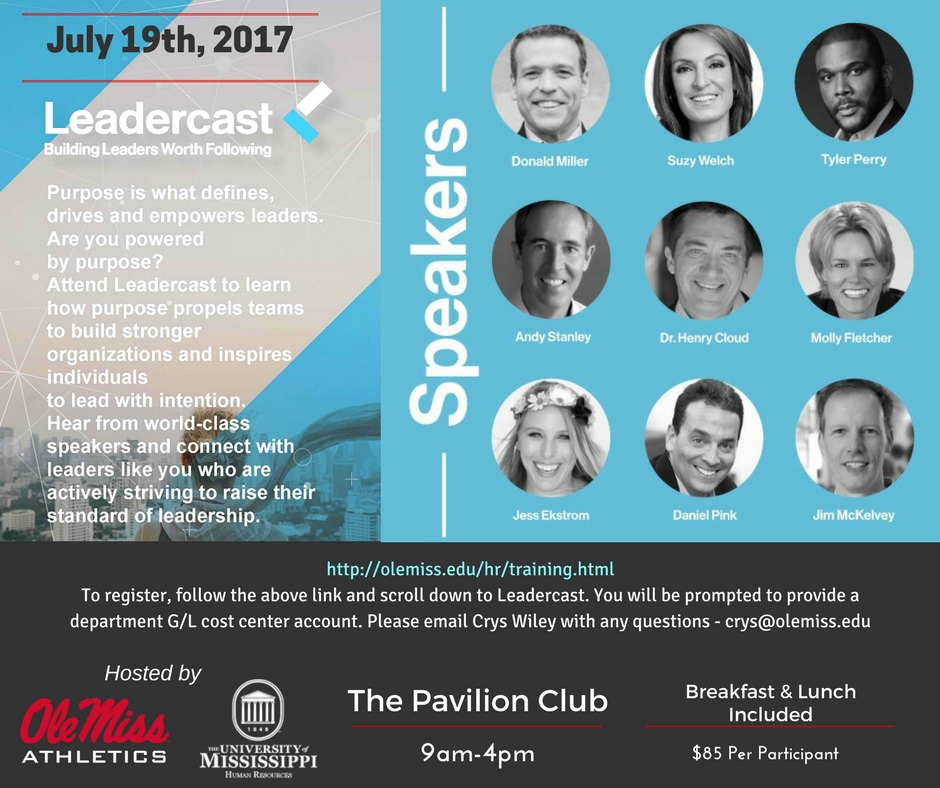 Past Speakers
Past speakers at Leadercast conferences include:
Daniel Pink – Behavioral Science Expert, Best-Selling Author, & Host of Crowd Control

 

Molly Fletcher – Former Top Sports Agent & Author

 

Andy Stanley –  Leadership Author & Communicator

 

Suzy Welch – Author, TV Commentator, & Business Journalist

 

Henry Cloud – Acclaimed Leadership Expert, Clinical Psychologist, & Best-Selling Author

 

Jess Ekstrom –  CEO of Headbands of Hope

 

Tyler Perry – Director, Playwright, Screenwriter, Producer, Actor, Author & Entrepreneur

Malala Yousafzai
Aja Brown
Malcolm Gladwell
CMDR Rorke Denver
Laura Bush
Bill McDermott
Ed Catmull
Andy Stanley
General Hugh Shelton
Craig Groeschel
David Allen
Patrick Lencioni
Dr. Henry Cloud
Seth Godin
James Andrews
Cheryl Bachelder
Chris Barez-Brown
Hank Fortener
Scott Harrison
Nick Saban
Steve Wozniak
James Brown
Kat Cole
Chris Barez-Brown
Tripp Crosby
And many more.
For questions please email hr@olemiss.edu or call (662) 915-5431